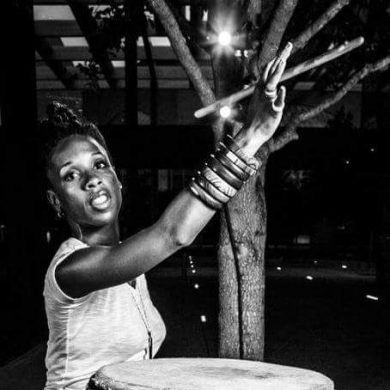 Creative Social Practitioner
I am a performing artist, teacher, creative social practitioner, and a master collaborator.
Tell us about your work
I am a performing artist, teacher, creative social practitioner, and a master collaborator. I pride myself in intersecting arts with the needs of communities to create authentic voices that preserve a community's identity.
How would you describe arts and culture in Dallas?
I think the arts and culture scene in Dallas is one that is on the precipice of creating an identity for itself that will allow it to rise to the place of an international stakeholder and place maker in the arts. I believe that Dallas is finding itself in the unique position to act as a foundation for artists to grow their arts, but must also act as a launch pad to make sure its artists are not only locally known. In order to pull this off, Dallas must act in tandem with its artists to discover the best strategies to do both.
What drew you/what keeps you in Dallas?
I am originally from Ft. Worth and when I was growing up the arts scene was so limited. I came to Dallas to study theater, and quickly found myself in a network of artists that always pointed me in the right direction for survival! LOL! I can truly say that I have found a degree of success in the city because all of the artists I know believe that "each one teaches one". What keeps me in Dallas is the fact that I feel as though there is so much work to be done.
What are your hopes for the cultural plan?
My hope for the Dallas Cultural Plan would be an extraction of data that is centered around the true needs of the arts and culture community. An easy statement but a lofty task. I would love to see Dallas produce more artists that can use this city as a launch pad for the global stage. I would love to see more festivals, more music being played on the streets, more cultural fairs, more locally based plays in the biggest playhouses in the city. I would love to see the South Dallas Cultural Center expand, and a North Dallas Cultural Center be built. I would love to see living wages paid to actors and musicians so they didn't have to gig so hard, for so little, in so many places. I would love to see living cultural equity living and breathing in this place I call home.